Treatments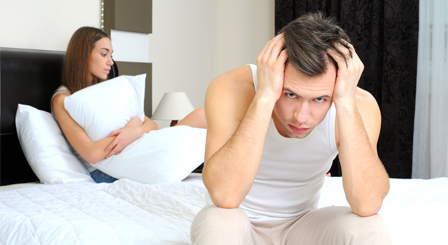 Almost all sex related problems are curable through the right combination of counseling, medication and in some rare cases surgery (Phalloplasty, Penile Implant, Vaginoplasty, Hymnoplasty). Unfortunately the majority of people who suffer from sexual problems do so in silence and never take help of properly qualified medical personnel. The result is ruined relationships, divorce, loss of self confidence and self esteem and increased level of stress. This is totally AVOIDABLE.
We at Modern Health Centre understand that talking about and seeking a solution for your sex related problem can be embarrassing and intimidating and that is why we 100% GAURANTEE YOUR PRIVACY. Your details will NEVER be shared with any third party.
We are Specialised in the following treatments
Premature ejaculation
Erectile dysfunction
Penis enlargement
Impotence
Sexual Weakness and low libido
Semen leaking
Nightfall
Delayed ejaculation
Infertility
Sexual Pain disorders
Adolescent Counseling
Nervous Weakness
Bed Wettings
Vineral Disease
Piles
Hydrocele
Leucorrhea
Menstrual Dysfunctions
Dyspareunia
Premenopausal Syndrome
Vaginal Laxity
Vaginismus
Cunnilingus
Contraceptives
Premarital Counselling
Postmarital Counselling
Herpes
Bed Wettings
Leucoderma
Sexual Power
Our consultaion will be availabe at
Trivandrum - Cochin - Kollam.
Please take prior appoinment. Book your appoinment now !!
Trivandrum : Monday, Tuesday, Saturday, Sunday
2nd floor, CDRC Building, Near Manacaud Market, Manacaud PO, Trivandrum

Kollam : Wednesday
Hotel Shah International Chinnakkada
Kollam

Cochin : Thursday, Friday
Shalimar Residence Near South Railway Station, Masjid Road,
Eranakulam, Cochin-16

0471-3298310, 93878 16888, 99460 17861
dr@modernhealthcentre.in
Online Appointment